Crazy Mountains
---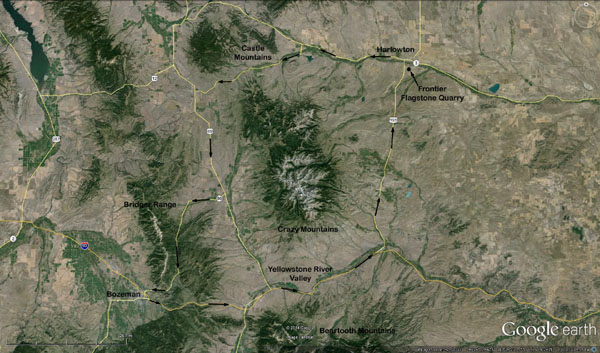 This October was perhaps the most beautiful month I have seen in Montana since I moved here in 1977. The Frontier Sandstone quarry is located about a two-hour drive northeast of Bozeman, and fortunately I drive there about once per week. It is one of my favorite Montana routes, particularly in October when the colors are changing.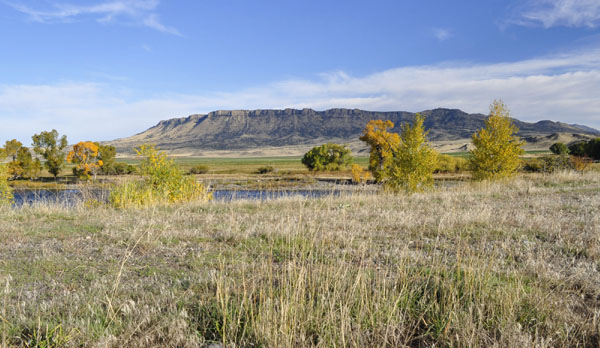 Driving east from Bozeman, you travel along the Yellowstone River past Sheep Mountain (above). The cliff at the top of Sheep Mountain is an igneous sill that intruded into the surrounding sedimentary rocks when it was all deep underground.  It has since been exposed by uplift and erosion and the igneous sill stands out as a cliff that caps Sheep Mountain.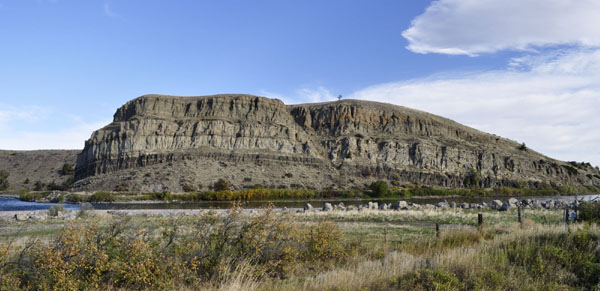 Cretaceous-age sandstones crop out along the Yellowstone River east of Livingston, MT. This is the Judith River Formation, famed as a source of dinosaur bones.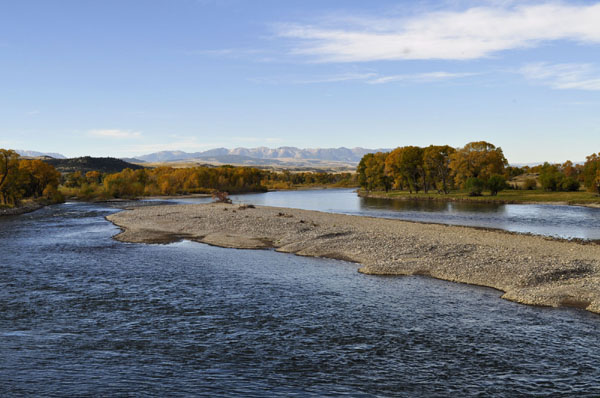 There was plenty of water flowing down from Yellowstone National Park this summer and the Yellowstone River was was beautiful this summer and fall.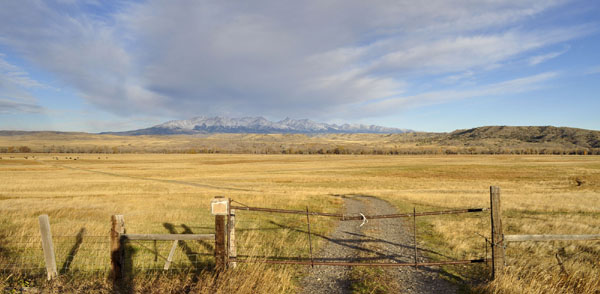 The Crazy Mountains rise from the prairie north of the Yellowstone River.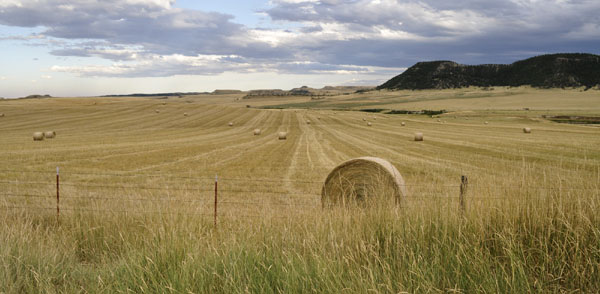 East of the Crazy Mountains is rolling prairie ranch land that stretches out to the horizon.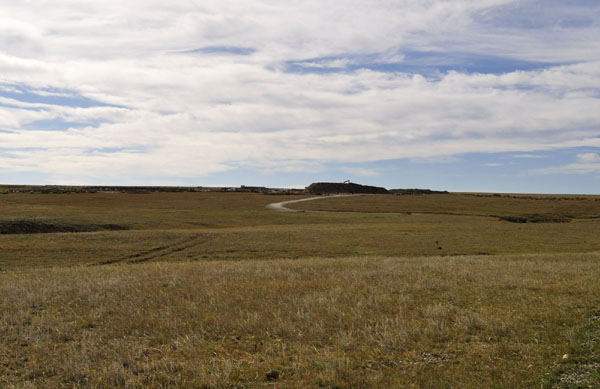 In a land this big, the Frontier quarry doesn't look like much.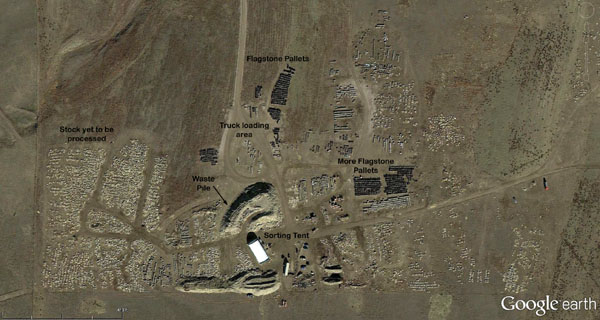 From the air the processing and loading site is a little easier to visualize. The actual quarries are about 1/2 mile to the south.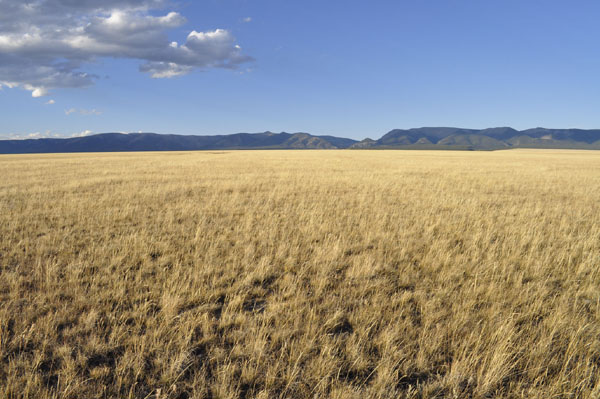 North of the quarry and the town of Harlowton are the Big Snowy Mountains, a relatively low range running east-west through central Montana.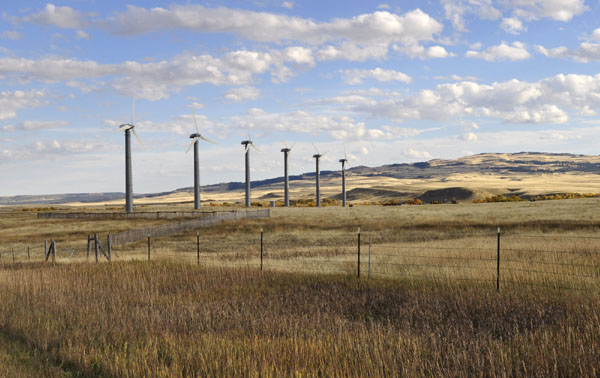 There is a good reason that they built wind turbines in this part of Montana.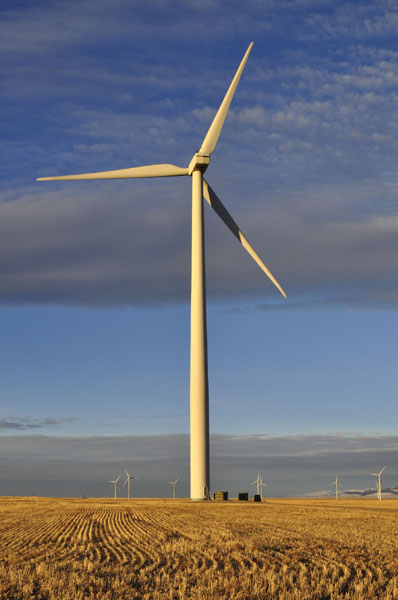 Some of the turbines are truly impressive.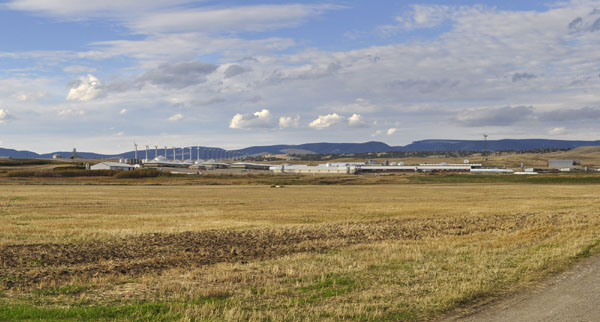 There are also a lot of Hutterite colonies in central Montana.  This is the Martinsdale colony. Hutterites are a religious sect that lives communally on colonies scattered throughout central and eastern Montana as well as Saskatchewan and the Dakotas.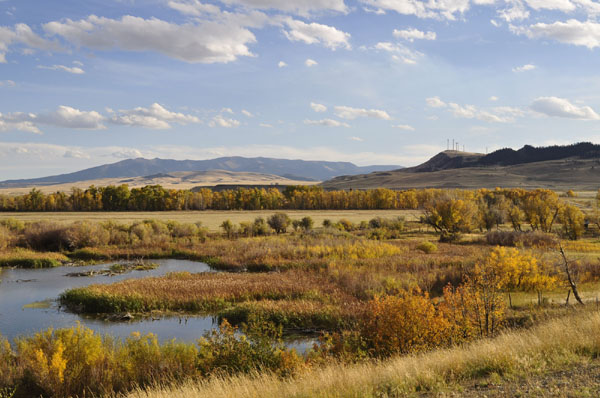 The north side of the Crazy Mountains near Martinsdale, MT.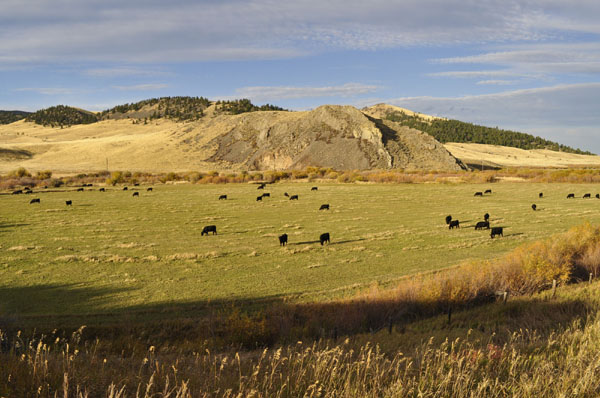 Some of the locals enjoying the nice fall weather and good grass

The final leg of the trip is southward on the west side of the Crazy Mountains shown above.