The Stone Foundation is an eclectic collection of stone masons, stone carvers, architects, archaeologists, and assorted others who share a common passion for stone, stone work, and stone history.
In addition to annual symposia and workshops, the Stone Foundation publishes an excellent magazine Stonexus, along with a more frequent electronic magazine StonEzine (download the recent issue). Both are produced by Tomas Lipps, a well-traveled stone mason, writer, photographer and agent provocateur.
To join the Stone Foundation, please download a membership form or visit the Stone Foundation web site.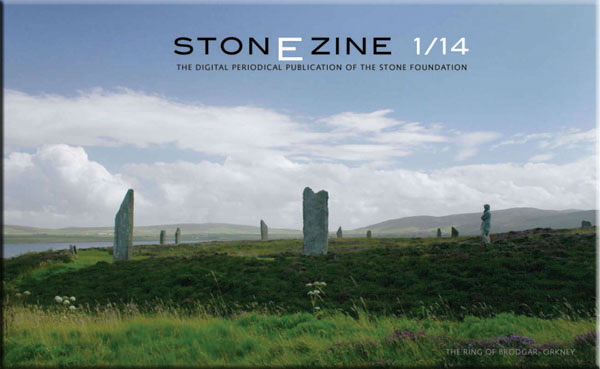 The most recent issue of StoneEzine contains a great article about Neolithic stone circles in northern Scotland and the Hebrides, Ornkey, and Shetland Islands, as well as an article about ~2000-year-old Brochs (round stone towers) scattered along the coast in the same area.