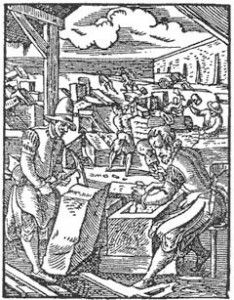 The Stone Foundation is my favorite "stone group" , really the only stone group to which I belong. Starting with a stonemasonry workshop in Santa Fe in 1986, the Stone Foundation has evolved into an eclectic international collection of stone masons, stone carvers, dry stone wallers, landscapers, architects, stone history buffs, and assorted hangers-on, including one former geologist now stone quarrier.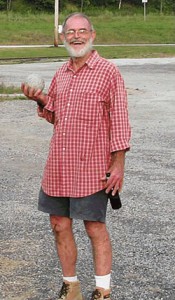 This proverbial herd of cats is somehow corralled by Tomas Lipps, a well-traveled New Mexico stonemason, writer, and agent provocateur with a love of stone, history, and people.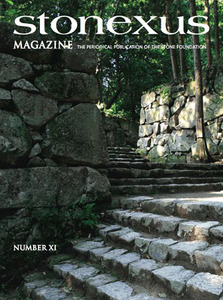 Tomas produces the Foundation's excellent publication called Stonenexus Magazine. This magazine captures everything I like about the Stone Foundation – interesting well-written articles, historical sensitivity, beautiful photography, and scant advertising.
Besides Stonenexus Magazine, the other tie that binds Stone Foundation members together is the annual symposium, which has been held at interesting locations including (my personal favorite) Mallorca – a beautiful limestone gem in the Mediterranean. The symposia include great workshops and presentations, interesting field trips, and various stone-related competitions along with the usual drinking and carousing common to this demographic.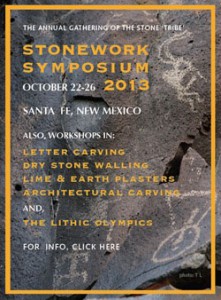 The 2013 symposium will take the Stone Foundation back to its roots in Santa Fe, NM from October 22 – 26. Northern New Mexico being one of my favorite places, I am marking my calendar.
For a mere $50 annually you can join the Stone Foundation. I hope to see you in Santa Fe.