Frontier® Sandstone Sill/Cap
One of the advantages of quarrying stone that comes out in natural slabs is that you can make wall cap and windowsill.  The Frontier Sandstone lends itself to making attractive and economical cap and sill
Producing Cap and Sill
The process starts at the quarry with large slabs.  The slabs are sorted for quality and thickness (+/- 1/4″) and then sent to the hydraulic splitters. There the slabs are chopped to dimension and packaged for shipment.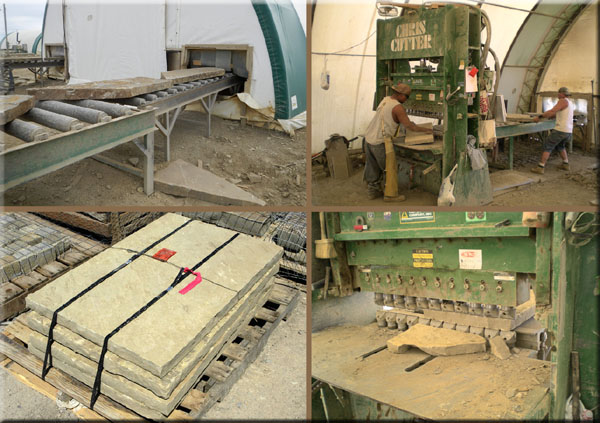 Wall Cap and Sill
Frontier Sandstone is used to cap wainscots, columns, retaining walls and chimneys.  It is also commonly used for windowsills, hearths and door thresholds.
Download a cut sheet of Frontier Cap.